Tanker Consulting Services is a non-bank payment processing services and POS systems to merchants throughout the Unites States.  Traditional points of sale (POS) systems are expensive and complex.  However, points of sale solutions have come a long way from being built-in applications for cash registers.  Today, the cash register is the piece of retail and restaurant technology and has been refined by PC's, tablets and mobile devices.
Tanker Consulting Services offers innovative software programs and POS systems for small and medium sized retail store and restaurants.  Our software applications handle any combination of checkout, inventory control, customer management, ecommerce sales, merchandising and distribution.  These systems help merchants automate the point of sale, improve inventory tracking and enable more effective management of customer data to grow profits and decrease store inefficiencies.
If your business has outgrown the need for a countertop terminal and you aren't prepared to spend big money of traditional POS system, Tanker Consulting Services has the modern day solution for you.
Tanker Consulting Services can help your business have added flexibility to accept payments anytime, anywhere with our point of sale iPad POS system hardware solution.  Our point of sale terminals will record and track customer orders, process credit and debit cards, connect to other systems in a network, and manage inventory.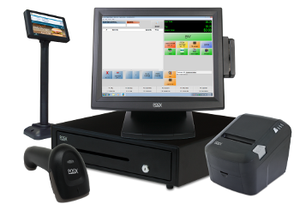 Advanced virtual terminals
Free loyalty program
Retail & restaurant modes
Reporting and Metrics
Unlimited users
Secure, encrypted CC reader
Dedicated reliable reps
Superior local service
Competitive pricing
Highly rated
Building trusted personal relationships that are meant to last.
 Call 609-922-0201 for a free business analysis today!
"Scott is friendly and easy to work with – he's reachable whenever I have a question, and follows through on whatever is asked of him.  If there's a problem, he perseveres until the customer is happy."
 Maria Byrne
Benjamin Franklin Plumbing