When your customers need to get cash, where do they go? Whether you are in the convenience store, grocery, or hospitality industry, an ATM is an essential part of your profit equation. Instead of going to a bank to take out money, why not have those same potential customers come to your location and use your ATM machine?
Consider additional revenue with an ATM machine from Tanker Consulting Services. You can find an ATM machine in many retail stores, clubs, restaurants, and business offices. This is because it is an easy, automated source of income for a business and has a number of additional benefits.
You set the price… You make the money!
Here's how: There is a surcharge that you charge each card holder for making a withdraw from your ATM. You decide the charge, typically between $1 and $3.
Some of the benefits of having an ATM in your store or business: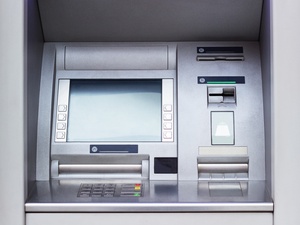 New Revenue Source
A business owner sets and collects the surcharge fee per transaction, resulting in income every time someone withdraws money from the machine.
Increase Traffic
Having an "ATM Inside" sign can bring more customers into a business. Even if they only entered for the ATM, they may purchase items from the store.
Increase Sales
An ATM reduces the risk that a patron with no cash on hand will leave and not return.  Also a great solution for when a customer's credit card is declined.
Customer Convenience
Your customers will appreciate the convenience of having the machine available at your store and may
patronize the business more frequently.
Quick Setup 
We know time is of the essence. ATM terminals are set up and deployed in as little as 48 hours. We will
come down and install the AMT machine for you.
Training   
ATM machines are fairly simple to operate. We do all the programming and training to ensure that you
are equipped to maximize your profits.
Reporting   
You will ALWAYS know exactly what's going on with your terminals.
ATM Program Features:
Buy or Lease
ATM terminals are very affordable.  Buy the machine outright, or lease it from us with one of our custom leasing programs.
Cutting Edge Terminals
Options… options… options… From basic terminals with standard features, to fully customized wall mounted mega machines, we've got you covered!
Merchant Support
As with ALL my clients, friendly and courteous 24/7 merchant support is never more than a phone call away.  Full service contracts are available.
Building trusted personal relationships that are meant to last.
 Call 609-922-0201 for a free business analysis today!