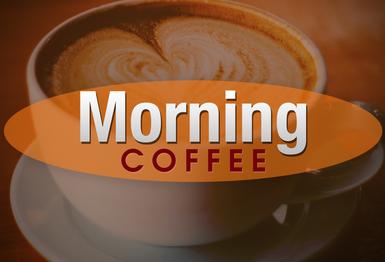 Hello to all our listeners, friends and the public at large,
As you know, I have been host of a 'STREAMING TV' show called LUNCH WITH THE BOSS for over 2 years.
The show airs on Thursdays from 12:30 pm to 1:00 pm on www.radiovisionnetwork.com.
We have produced over 75 shows during that time.
Our show  has been successful on the lunch hour  time but we felt we could reach more people and have a more positive effect for those additional people by changing the time and name of the show.
The new show is called BREAKFAST WITH THE BOSS and it will be produced and shown from 9:30 am to 10 am each and every Thursday STARTING March 3rd.The show will be part of a larger program called MORNING COFFEE will be hosted by producer Keith Reynolds and I and that show will start at 9 am each Thursday.
BREAKFAST WITH THE BOSS
THURSDAYS AT 9:30 AM
We will continue to offer guests the opportunity to talk about their business, their passion about their business, their challenges and interactions with those that they supervise and be able to promote their business as to why they are different.They will be able to use the show for marketing or training purposes by linking it to your messages.
In addition, you will be able to ADVERTISE on BREAKFAST WITH THE BOSS or other shows shown during the weeks/months ahead.
I hope to ADD even more  guests [and listeners] on our new time slot.
Hope to see you each and every Thursday on BREAKFAST WITH THE BOSS  starting on March 3rd at 9 am on www.radiovisionnetwork.com
Best Regards,
Scott Tanker
609-922-0201